Get Response is premium Email Marketing and Autoresponder software. eForm has built in facility to integrate with Get Response. Please follow the procedure below.
#1: Get API Key and Campaign name:
To get the API Key, please read this article on their knowledge base.
The Campaign name is just the name that you see on the top right (screenshot below).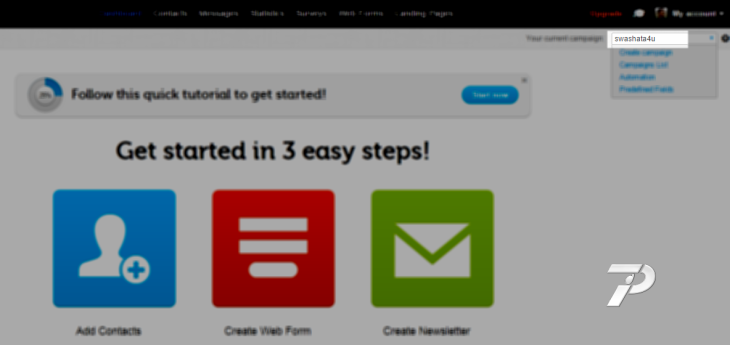 #2: Enter Integration Settings:

Now go to the form builder and click on Enable Get Response Integration. Next, add the settings:
Get Response API Key: The API Key you have obtained from step 1.
Campaign Name: The name of your campaign (as shown in step 1).
#3: Add necessary fields:
For any integration to work, make sure you have the Email (Stored in DB) element added somewhere to the form. It is available from Other Form Elements (O). For subscription with full name, make sure you add the First Name (Stored in DB) and Last Name (Stored in DB) elements too.
#4: Test out the settings:
Now save the form and fill out a sample form. If everything you have entered is okay, then your email should get subscribed to the campaign.